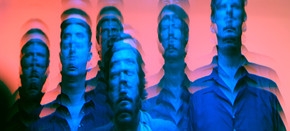 An antiphon is a call-and-response style of singing, from Gregorian chants to sea shanties. In the case of Denton, Texas' favorite sons Midlake, it's the perfect title for a bold response to a new phase in the band's illustrious career, with a re-jigged line-up and a newly honed sound as rich and symphonic as it is dynamic and kaleidoscopic.
https://soundcloud.com/midlake/antiphonmidlake
Anyone who knows Midlake's preceding albums will recognize some constituent parts of Antiphon: the quirky psychedelia of 2004 debut Bamnan and Slivercork, the '70s soft-rock strains of breakthrough album The Trials Of Van Occupanther and the Brit-folk infusion of 2010's The Courage Of Others. But their fourth album is another fascinating departure, but also a logical progression. The sound is simultaneously familiar and changed.