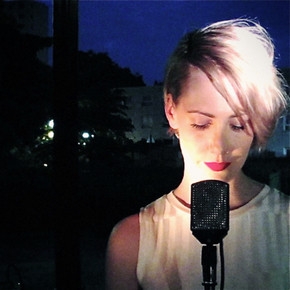 June 2013 saw Lizzie and the Yes Men re-release their first two singles on 100m Records, which gained them front-page exposure on iTunes in the UK and France, and a US advertising placement with a high street shoe brand. Now the British surf-pop sensations Lizzie and the Yes Men return with this new single, produced by Mystery Jets frontman William Rees, on 100m Records.
The band, who describe themselves as a 'Tarantino surf-pop' outfit, combine Lizzie's Twiggy-esque style with a contemporary cinematic sound that fuses surf-pop with punk and draws inspiration from bands such as The Ramones, The Ronettes and The Beach Boys, to create music that wouldn't be out of place on Tarantino's next film soundtrack.
http://www.youtube.com/watch?v=ZSjslPLvLUQ
This new single, recorded and mixed at Vatican Studios, London, is a crafted, broody offering and delivers the band's trademark surfy Motown sound. The music video, produced by the band, shows their suited, soulful inclinations and forefronts Lizzie's seductive delivery of the hooks. The video was filmed from dusk till dawn at Ropemaker's Field in Limehouse, London.