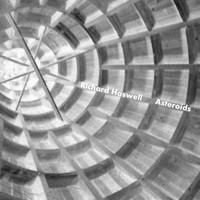 Richard Haswell's latest release, "Asteroids" is appropriately named as it takes you on a cosmic journey through his psyche.   Reigning from the UK he is bringing a vibe both old and new. It is slightly reminiscent of Depeche Mode, but has an edge unlike anything else currently on the radio.
There are long instrumental introductions that get our attention and start putting you into a dreamy state. Then he kicks in with smooth vocals that provide a succinct prosody between the lyrics and music. Haswell has an intellectual approach to his music that is thought provoking and intrigues your senses. This is a thinking man's entertainment. It is relaxing but invokes awareness at the same time.
"The Thinner The Ice"
http://youtu.be/4XXEQ0elYg8
There is up tempo tracks that get your toes tapping and head bobbing. Then there are mystical head turners that make you stop and listen. The production is spot on and serves the purpose of representing the music to its best ability. There is a mesh of instrumentation that connects one sound to another with style and grace. The moment you feel fixated on one thing he twists and bends your emotions down another path, leaving you curious to see where he is going next.
Richard Haswell has put his heart and soul into this latest release, "Asteroids". His talent exudes from your speakers and wraps around your brain like a blanket. It has an epic appeal and making waves across ages and miles. This is definitely a CD worth paying close attention to, it consumes your being. You can learn more about Richard's music at the following link: http://www.richardhaswell.co.uk/index.html
I rate this 4 out 5
Rebecca Hosking – www.rebeccahosking.com – hoskingrebecca@gmail.com