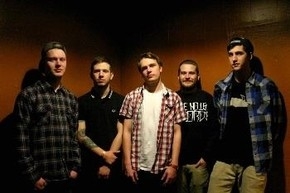 Pop punk band, Handguns has released a new music video for their song "Stay With Me" off their album Angst. To watch their new music video. Handguns will be playing all dates on this summer's Warped Tour.
http://www.youtube.com/watch?v=9E2UD_Tn6S0
 
Since their start, Handguns, made up of Taylor Eby (vocals), Kyle Vaught (guitar), Brandon Pagano (lead guitar), CJ Wilson (bass) and Woody Spokas (drums), has toured the U.S. with numerous bands including A Loss For Words, The Wonder Years and The Story So Far and released three albums including Anywhere But Home,Don't Bite Your Tongue, and their newest release, Angst.