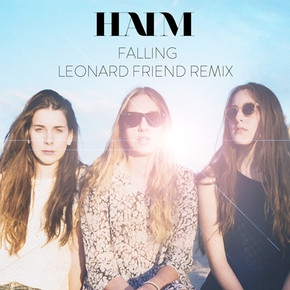 R&B whiz kid Leonard Friend takes on the catchy single from the the buzzed about Los Angeles sister trio HAIM.   Friend re-imagines the song with sparkling synths, a slowed down drum that gives a nod to Mtume's "Juicy Fruit" (aka the sample for Biggies "Juicy,") old Zapp records, Phil Collins and TLC.  
https://soundcloud.com/leonardfriend/haim-falling-leonard-friend
In case you missed it, Leonard Friend released his LXLF ep just a few months back, a record packed with quirky synth explosions, slow jams, and dance-floor anthems like "Holograms," "Middle of the Night" and more.