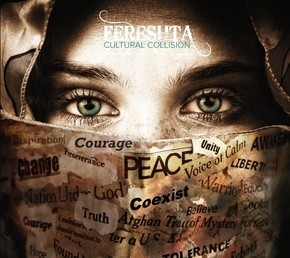 Back from an incredible recording session in Rio de Janeiro, Afghan-American rocker and peace activist Fereshta is determined to show the beauty that can be made when three great cultures collide. Produced by Grammy Award winner Alan Sanderson, the record combines Fereshta's love for American rock n' roll with her exotic Afghan heritage and takes it all south to capture the finest Brazilian musicians in their authentic grooves.
Fereshta "Year Zero"
http://k005.kiwi6.com/hotlink/ox8e3vyrwh/05_year_zero.mp3
Born in war-torn Afghanistan, Fereshta's parents fled persecution with a baby Fereshta in their arms, and hope and determination in their hearts. They journeyed to Pakistan in hopes of one day reaching America. Sponsored by a Baptist church in New York, Fereshta and her family began a new life in Virginia, where she soon found healing and inspiration in rock n' roll. "I was moved deeply by the level of passion and self-expression so beautifully embodied by the genre."
Fereshta "Take The Baby And Run"
http://youtu.be/VeU9ELgSaJo
A portion of the proceeds from her cd sales will benefit girls' education via Half The Sky Movement: Turning Oppression into Opportunity for Women Worldwide – http://www.halftheskymovement.org.
http://www.fereshta.com
http://www.facebook.com/rocknrollspiritual