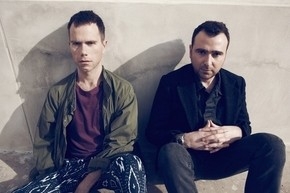 The Presets just released their new extraordinary video for "Fall," from their latest album Pacifica. Directed by Clemens Habicht (previously directed stellar videos include Bloc Party and Tame Impala), "Fall" sees Julian and Kim in one almighty infinity plummet from the heavens above. Shot in rural France, it's Point Break meets an extreme sports ballet dance, 20,000 leagues above the sea.
http://youtu.be/ic1DjIFDbeQ
 
"Fall" is now also available as remix package – hitting high notes on dance floors everywhere – with remixes by LA via Australian progressive house maestro Hook N Sling, Danish producer and erstwhile Who Made Who drummer Tomas Barfod, Perth's up and coming beats maestro Ta-Ku, France's Alan Braxe, Latin Grammy winner and 3BallMTY member Erick Rincon, and new Modular signing SymbolOne.
Photo By: Beau Greely