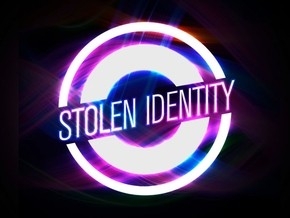 Watch your back because here comes Stolen Identity stealing the show!   SI is a trio of two female singers and one male vocalist with crazy good harmonies and one Popilicious sound.   This UK-based group mixes Pop and Dance to make up one fun 'n' bouncy groove.   Promoting their debut single "Entice You" due out this summer, Stolen Identity is hoping to explode on the scene.   Get ready to meet Holly, Mikey & Nicci during this interrogation where we will get answers once and for all!
J Rae: First I just gotta ask an off-the-wall question to start things up and that is whose identity did you steal and why did you do it???
Stolen Identity: That would be telling; for all you know it could be yours!!!
J Rae: Okay, so now that we have got that unofficially squared away (as I immediately check my bank & credit card statements) what does the name Stolen Identity personally mean to each of you?
Stolen Identity:
Holly: There's no personal meaning to it; it's the name of our band and people really seem to like it and they remember it!
Nicci: I just really like it as it sounds fun and pop which is what we are all about!
Mikey: I think the girls got it in before me and I agree with them.
J Rae: So I see that all three of you are from The Midlands, England and was hoping you could tell our readers what life is like there?   And have you always lived in the UK?
Stolen Identity:
Holly:   It's usually cold but we seem to be having an early summer at the moment.   I've always lived in the UK and you'd be able to tell if you heard me speak!
Mikey: I've always lived in the UK but did spend some time in Blackpool which is meant to be the UK's version of Las Vegas, but I really can't see the similarity myself!   I really like the Midlands as it's so diverse and a great platform to showcase our music to all walks of life!
Nicci: I've lived in the UK since I was 3 years old but I'm originally from Zimbabwe.   I lived in London for a while but I am happy in the Midlands as it's a better pace of life.   London feels like life's in fast forward!
J Rae: What is the music scene like in your neck of the woods?
Stolen Identity:
Holly: There are so many different genres of music about in the Midlands, so it's difficult to say because they're all unique in their style.   It's very multicultural and musical for everyone's taste.
Mikey: There's a fusion of different musical styles in the Midlands.   I tend to hang out in places that play pop, r&b and rap — even cheesy pop at times!
Nicci: I'd say Dubstep, Indie, Bashment, Drum 'n' Bass and Afro beats is really big where I live.
J Rae: I have to say that your trio has such dynamic because vocally each person in your group has his or her own distinct qualities.   When you formed Stolen Identity did you guys gel right away or did it take some time and practice?   Was it a love at first sight-type moment where you all felt the spark & the magic immediately?  
Stolen identity:
Holly: Mikey and Nicci didn't have the chance to do anything other than gel with me; I'm not exactly the quiet one.   I think we all know each other's vocal qualities and it just seems right!
Mikey:   We gelled straight away; it was like we had never not been together.     Vocally, it takes time to understand each other's vocals
Nicci: I was the last one in… it just felt right straight away.   Holly had been a friend for some time and Mikey and I hit it off straight away and the rest is history!
J Rae: SI is really makin' some noise in England with its Popilicious sound and killer dance hooks!   Was this the intention all along?
Stolen Identity:
All: We LOVE the word 'Popilicious'; we're going to steal that! (Here they go again!)
Holly: It's always been our aim to bring pop back to the forefront of music — can't believe the feedback we've gotten so far. The best way I can explain it is just imagine one of your dreams coming true.
Mikey: It's always been our aim to bring back strong catchy pop beats and melodies that make you want to forget your troubles and hit the dance floor!
Nicci: Yes, I think we are unashambly pop through and through
J Rae: I have to say that I'm a sucker for a good harmony especially when it's done acoustically and your cover of Lady Gaga's "Edge of Glory" definitely got my attention.   I want to be brutally honest in that I'm not a Gaga fan at all; actually can't stand her or her music!   BUT…your version sounded great because the vocal harmonies stole the show with such a nice tone overall.   Your voices blend together perfectly and so I have to ask if you will do more songs/performances like "Edge of Glory"?   I feel acoustic is unquestionably in your vocabulary and your strong suite, so can we expect to hear more of this style from Stolen Identity in the near future?
Stolen Identity:
All: Yes, we love to throw an acoustic track into the mix to showcase something different from us.   If you haven't already taken a look also at our acoustic version of Leona Lewis' "Come Alive" then please head over to www.stolenidentityuk.com .   If you liked "Edge of Glory" then we hope you'll like this one too —it's a personal favorite of ours!
J Rae: When it comes to pitch-perfect vocal harmonizing at its best, what band takes the cake in that department?   This can be answered individually, collectively or a little bit of both.
Stolen Identity:
All: We all agree on Stooshe — they are different but with strong harmonies.
Holly: Little Mix; their harmonies are wicked — could listen to them all day!
Mikey: I've always loved the harmonies from Boyz II Men.   I think this sets the benchmark.
Nicci: Well, I disagree with Mikey (he gasps in the background as if to say how dare you lol) because I think Destiny's Child epitomize vocal harmonies.
J Rae: Exciting news for Stolen Identity because the debut single "Entice You" is set to be released in the summer of 2013!   And not to mention you're working with a Grammy-nominated producer from the Big Apple!   All good stuff but I'd like to ask how does this "Entice You" not just as musicians & performers but also as human beings?
Stolen Identity:
Holly: It's catchy, a bit different and popilicious!   It's a feel-good song so not only do I feel good performing it but it feels great to see people enjoying themselves to our song!
Mikey: We've done many large gigs and more intimate gigs too.   It's always great to hear the audience sing the lyrics to your track back to you and as an individual I'm so excited to see what our future holds!
Nicci: I think it does go to show that hard work does begin to pay off and I'm really excited about getting our stuff out there and to continue working hard with my band family producing great music!
J Rae:   After watching several of your videos online I couldn't help but notice that stage presence is just as important to Stolen Identity as killing it vocally.   So my question is when practicing how much time is spent on choreography and how much time devoted to vocal parts?   During rehearsals how are the two balanced?
Stolen Identity:
All: When we rehearse we balance it spending as much time on choreography as we do with our vocals because we think that this is what Stolen Identity is all about. They are both important to us and we want our fans to see a 'show' both performance-wise and vocally. We do our own choreography so as you can imagine it takes a lot of time but it's worth it when you not only hear fans singing back at you; they are also copying our dance moves too!
J Rae: Based upon your performances that can be viewed on YouTube, it's safe to say that you guys are having a blast performing together!   No question the camaraderie is strong but the Skope Universe is dyin' to know if you all have as much fun off stage as you do on?   And if so what sort of activities are you into?   This is referring to when you are all together but also when you are apart.
Stolen Identity:
Holly: We try to spend time outside the band together because we are friends as well as bandmates. So, we'll go out for meals, out dancing and we are about to hit a major UK theme park so watch out for the pictures!
Mikey: I think it's really great that we get along so well.   We spend so much time together but we still find time to socialize together away from the band.
Nicci: I'm known as the Hoover.     I'm always hungry and I usually hit Holly or Mikey's cupboards to see what treats they have for me and then I tend to take a few zzz's on their sofa.
J Rae: Speaking in terms of the "fun factor" that Stolen Identity obviously possesses, shining personalities seem to be a part of your repertoire.   So on that note, would Mikey, Holly & Nicci all be good sports please and dish out your most embarrassing moments EVER?   No need to have any shame in your game here; we're all family!  
Stolen Identity:
Holly: Before I joined the band I entered a few competitions.   I won one competition and as I walked up on the stage to collect the award I could hear my Mum and a friend shouting at me.   I thought they were cheering me on but when I got on stage after walking through the crowd to get on stage I noticed that my skirt was tucked into my tights and that was what everyone was trying to tell me.   Everyone could see my ass as I had a thong on!   To make it worse I was trying to discreetly remove my skirt but at the same moment a famous pop group here came and put their arms around me and I couldn't do anything about it!   Needless to say I've made sure there are no pictures circulating!
Mikey: I was performing with a previous band where the stage steps were in front of you.   I tripped up the first steps and then preceded to head-butt a second step and thought I'd done a good job of making it look like part of the act or so I thought.   Needless to say like Holly I have made sure that the video footage has 'disappeared' into the abyss!
Nicci: We were all at a group singing lesson and whilst we were all singing I accidently let one rip.   Holly and Mikey looked at me and then to make matters worse the singing teacher stopped the music and made a comment about 'passing wind' during lessons–OMG!
J Rae: This question is for Nicci–So I heard that you're famous for saying "You give me jokes" to which your bandmate Holly even stated that it was one of her favorite sayings of all-time!   Well then, could you hit us with some good jokes Nicci?   Do you have what it takes to make the Skope audience fall out of their seats with laughter?   Hmmm…The Challenge is on!
Nicci: I'm great at telling others 'You give me jokes' but when it comes to telling them I'm awful!   I won't be giving up the band to be a comedian anytime soon that's for sure!
Here's my feeble attempt………
Knock Knock……..
Who's there?
Doctor
Doctor Who?
I Love that program ……told you it was feeble; (lol) my best attempt!
J Rae: This question is for Holly–So what's this about you being afraid of baked beans…REALLY???   What the hell did baked beans ever do to you? LoL   We just gotta know!
Holly: Don't even start with me!   The worst thing I ever did was allowing that to go on our website because I've had nightmares ever since about fans turning up with cans of baked beans at one of our gigs!
And in case you were wondering I really am petrified of baked beans.   I can't even look at the cans in the cupboard and really hate seeing them in the supermarket aisles.
I think it all stems from being made to eat baked beans as a kid.   No one is able to eat them near me which is not fun for the others when we are overnighting for gigs!
J Rae: This last individual question is for Mikey–So jealous people really annoy you I found out and so have to know then were you or anyone else you know ever in a relationship that exhibited its ugly head of jealousy?   All I have to say is I wish I could sing like you man!
Mikey: Arghh, thanks for the compliment!
I just think jealousy is really an ugly trait and I think everyone has experienced something at some point in their lives.   I think sometimes when you do well for yourself there are always those that try to pull you down, which I just can't understand!
J Rae:   My last three questions all revolve around the new, debut single "Entice You" coming out this summer.   Any plans of touring not just locally in the UK but perhaps other countries like say the U.S.?   Any plans of cutting an album now?   And finally any plans to possibly promote the song "Entice You" to radio stations worldwide?  
Stolen Identity: Well, the simple answer is a big YES to all 3!
"Entice You" is released worldwide on the 22nd of July and we're really excited!
We have been getting a fair amount of radio play across America, Canada and Europe so we would love to play gigs that enable all our fans to see us live; any promoters in those countries get in touch!!
In terms of an album we are already hard at work writing and recording new material and we've already started work on our second single……… Watch this space; POP IS BACK!!
Thanks for the interview — safe to say you got our brains ticking!!! Holly, Mikey and Nicci xxx
Now that the interrogation is over, it's safe to say that SI is free to leave and well on their way!   Hope you enjoyed finding out more about this Poptastic, Dance-crazed 3some.   Be sure to contact your local authorities to see Stolen Identity live in your area!   For further questioning behind the truth of Stolen Identity feel free to SKOPE out the following fan-friendly sites.
www.stolenidnetityuk.com
www.facebook.com/stolenidentityofficialuk
www.twitter.com/stolenidentity3
www.soundcloud.com/stolenidentityuk
www.youtube.com/stolenidentityuk
By Jimmy Rae (jrae2@att.net)