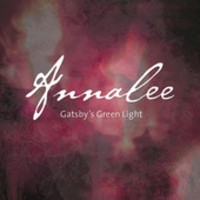 Social awareness and anecdotal storyline come together on Gatsby's Green Light's debut EP, Annalee. The six-track album is the forerunner to the larger forthcoming full-length, Forever Smile. The vein of the album follows title character, Annalee and a host of characters she meets that prep her for her dual role of "Mother Earth and the nurturing power of humanity." The musicality accompaniment to the "story" is one that GGL describe as "Jamerica"–a melding of Jam Band sentiment with wholesome Americana and their ubiquitous instrumentation.
"Annalee"
http://www.youtube.com/watch?v=IPqu8h_EJ88
At the onset we are introduced to the character with dual renditions of title track "Annalee." The studio version opens to strum acoustic and banjo plucks. The upbeat tempo and jammy undertones stand at the foreground of this one. Ken Coulson's vocal delivery reminds the listener of a young David Byrnes a la Talking Heads. The electric solo work at the midpoint is a highlight on this Pop-spiked track. The live version features much of the same with slight instrumentation changes. Banjo is replaced with wail electric and missing are the bent note slide fills. "Catwalk of Life" features more acoustic strum foundation with intermittent electric fill notes. The rat-a-tat, time keeping snare work and bouncing bass line bolster the melody and lyrical matter. This one hallmarks "the EP's overall concept of breaking free from the need for approval and seeking our own truth" and represents the character of album protagonist. The jam comes through in full force from the midpoint through to the close of this track. "Comedian" shows us Annalee's Uncle Ian, who shoulders the responsibility of sharing his knowledge with his niece in preparation for what she will face along her journey. Instrumentally, this one sounds like a long lost Grateful Dead tune with more Byrnes-esque vocal channeling. "Harkin" is the album instrumental piece with full horn section leading the aural charge. Electric pluck bounces with the horn blasts with interplay for the lead. The album closes with the demure, acoustically-led "The Queen." The stripped down instrumentation ushers the album to a close on a down tempo note and what also weighs in at the shortest track on the album.
https://itunes.apple.com/us/album/annalee-ep/id591659181
Through the tracks, the exuberance of GGL is the most apparent facet. The socially charged ethos and love of music come through in equal bursts, over the bouncy approachable musicality. The jam element is ever-present but dialed in doses that don't detract from the whole of the songs. This is fun music and it translates to the tracks. Best of luck to GGL parlaying this foundation into the full-length.        
http://www.gatsbygreenlight.com
Facebook: GGLBAND
Christopher West – cwestlaz@gmail.com
Rating: 3/5