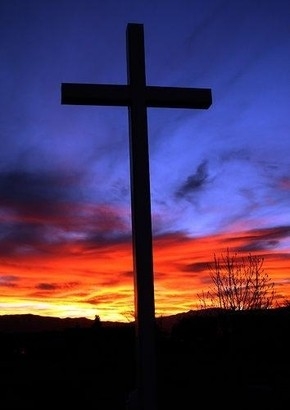 While Christian music has a long history in church music, contemporary Christian music is seeing a huge rise in popularity today.   The term "contemporary Christian music" incorporates Christian rock and pop as well as songs of praise and worship, and came about through the Jesus movement revival in the 60s and 70s: groups of people who formerly classed themselves as "hippies" decided to turn to Jesus, believing that their former lives were a little shallow.
Songs included lyrics about what Jesus meant to those singing them, and Larry Norman, formerly of "one hit wonder" band People!, released his album "Upon This Rock" in 1969. "Wish We'd All Been Ready" from this album became the song the most associated with this movement at the time, and Norman subsequently started his own record label.
Mainstream record labels started to jump on the bandwagon, with Word Publishing starting Myrrh Records in 1972. Even artists not previously considered as part of the movement started to incorporate Christian lyrics into their music, with examples including the Judi Collins cover of "Amazing Grace" in 1970, and the Doobie Brothers's version of The Byrds' "Jesus Is Just Alright With Me" in 1972.
Musicals such as Godspell and Jesus Christ Superstar aimed to state that "Christianity is cool", but a number of young Christians soon realised that many of these efforts were more about financial gain than a genuine belief.
Barry McGuire's arrival into the movement led to an album with the Ward siblings: "The Second Chapter Of Acts". Including an element of rock, this album spurred Christian record labels on to really support this movement, with CCM Magazine launched to cover this industry in 1978. Even large congregational churches started including music such as this in their services.
Growth continued throughout the 1980s and 1990s, and even today, contemporary Christian music remains popular. Artists such as Casting Crowns, 3rd Day and MercyMe remain incredibly popular, with US sources suggesting that in 2005, sales of contemporary Christian music were higher than those of jazz, soundtrack, New Age, classical and Latin music.
While the recession has hit the industry hard, digital downloads are as popular here as in other genres. Gospel music remains popular in parts of the US such as Los Angeles, Atlanta and Chicago, while Billboard.com features a top chart of current Christian songs. It really is a movement that is here to stay.
April 22nd saw the release of Rise — Songs for the Soul created to highlight great contemporary Christian music.   The album features 14 uplifting tracks including 7 cover versions of some of the most popular contemporary Christian songs and 7 tracks written exclusively for the album.
Available on iTunes and other digital music sellers.