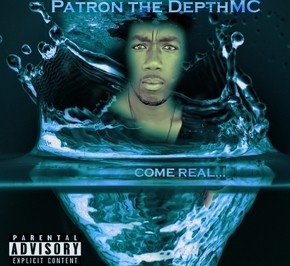 Patron the DepthMC released his new single "Come Real" from his upcoming album L.N.C. The new Single is available on ITunes and all major retailers.
This new release from an Award winning artist is the exciting first taste of what we can expect from Patron the DepthMC's upcoming new album.
Audio: https://soundcloud.com/patronthedepthmc/come-real-master-1
"Come Real" is revealing some of his deepest thoughts, his most personal emotions, and letting you in on the mystery of L.N.C., to be continued…
The whole album will be released on 31st of May.