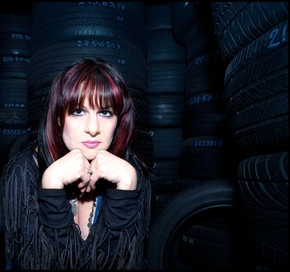 Much like the rest of the songs featured on New Day Dawn's new ep "Rise Above This," "Whatever It Takes," is about following your dreams and not letting anything stop you.   The band debuts the video for "Whatever It Takes" exclusively on myISH Youtube Channel today.
View it here:  
http://www.youtube.com/watch?v=dJGJBYt_pTA
"Whatever It Takes" features video footage of the band recording with musician and producer John Moyer of Disturbed and Adrenaline Mob as well as live concert footage from this year's SXSW performances.   New Day Dawn will play a special show with Moyer at Drom in NYC on Friday, May 10 in support of Rise Above This.
Photo: Andrzej Liguz for More Images
https://www.facebook.com/NewDayDawn