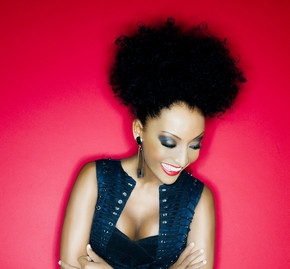 Whether it's Ferrari or Gucci, the country's got an impeccable track record when it comes to setting trends and creating paragons. You can add Senit to that list. Born and raised in Bologna to an Eritrean family, the sultry singer is primed to heat up pop music worldwide with her 2013 single "One Stop Shop".
Watch Senit's Introduction video here:
http://www.youtube.com/watch?v=4sGC48sp-uA
Listen to the upbeat single "Follow Me" here:
https://soundcloud.com/senitmusic/follow-me?in=senitmusic/sets/senit-set-1
 
After discovering music as a child, she immediately pursued it as her primary dream, falling in love with the likes of Tina Turner, Stevie Wonder, Elvis Presley, and Michael Jackson. At 14-years-old, she gained her first taste of notoriety, appearing on the popular Italian television show, Karaoke. Senit ended up emerging victorious, and she quickly sought out the next opportunity. Revered Italian musical Il Grande Campione cast her in a pivotal role, followed by major parts in the European companies of The Lion King, Fame, Hair, and Rent. Soon, she had fine-tuned her voice into an impressive instrument.