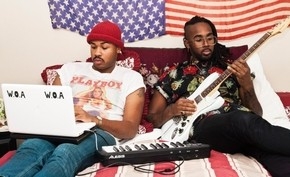 Weapons of Audio is excited to announce the release date of their debut EP, "Girl Crazy." Described by the duo as "the sound of the weekend," this five-track project is proudly dedicated to their infatuation with women and will be released for free download on Monday, May 6th.
[youtube IqKDaSl92hk]
The EP's lead single "Night Light" was featured on the third season of NBC's hit TV series "Being Human," which aired on the SyFy Channel early January 2013. The music video for "Night Light" was recently premiered on Jay-Z's lifestyle website Roc4Life and was directed by Jesus "Demonbabies" Rivera.