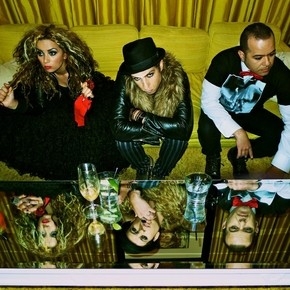 After two months of touring throughout Canada, alternative rock band Ménage is set to perform at The Viper Room in West Hollywood on Tuesday, April 9, in support of the release of their new music video for their third single, "Promises," off their self-titled debut album.
[youtube TBYhkm8SFOY]
"The song is about hopes and letdowns, pain and delusion," said co-vocalist bELA Ferreira. "'Promises' is one of the most sincere, intimate stories on the album. Playing it live; by the first chorus, looking into the audience, it is evident that the song isn't just relevant to us. It is a song that clearly speaks to and about everyone's story at one point or another of their lives."
Tickets for Ménage's April 4 show at The Viper Room will be available at the door for $10. If you purchase a ticket for $12 from the band by emailing them at menagetheband@gmail.com, you will receive a ticket to the show and a digital copy of their self-titled debut album.