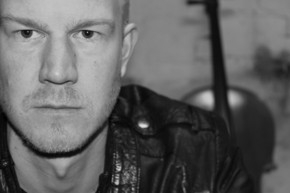 Max Lilja, a founder of the million selling cello rock band Apocalyptica releases his debut solo album "Plays Electronica By One Cello" in April 12th 2013. The 1996 debut album "Plays Metallica By Four Cellos" by the Finnish cello rockers started a new era of instrumentalism, in the all cello "Plays Electronica By One Cello" Max Lilja takes it again to a new level.
[youtube EjsDt3ukaso]
"Plays Electronica By One Cello" is ten songs of instrumental electronica performed by Max Lilja on electrified and acoustic cellos. All music is written by Max Lilja. A true solo album!
Max Lilja is a Finnish musician best known for as being a founding member and active member in 1996-2001 of Apocalyptica and a touring and recording member of former Nightwish vocalist Tarja Turunen`s band from 2007 on.