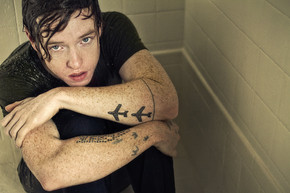 Few up-and-coming artists can boast over 650,000 YouTube views and a day officially dedicated to them. But Danny Malone can. His video for "Baby Bleu" is a YouTube sensation, he was named Number One Artist to Watch by Austin Monthly, and the mayor of Austin, TX declared August 24th, 2010 to be Official Danny Malone Day.
https://soundcloud.com/jillian-eipr/sets/danny/s-068hT
Malone's second full-length release, Balloons, is slated for a 6/4/13 release. The first single "Spiderlegs" is a romp through folk pop heaven.