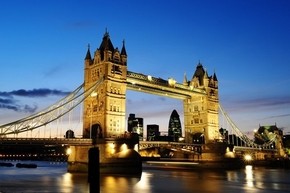 So we're gonna talk about the best venues for good music in London —- a warm shelter, rock and pop music, scented beer where you can take refuge from the cold and be entrusted with its distinctive hop flavor and fluff. Sadly, a lot of pubs (and even bars, of which London, being a modern city, also has a few) have become tourist traps where they charge twenty pounds for a glass of wine. This is your ultimate guide to the five best venues for good music in London. Head on over to http://www.latenightlondon.co.uk/ for the essential guide to London's bars, clubs, & restaurants.
CHANDOS – The most complete pub
Nowhere else would be special than The Chandos. Reasonable prices, friendly bartenders, cozy beer and decent quality (in fact, this pub is owned by the Samuel Smith Brewery, which brews its own beer in the small town of Tadcaster, in Yorkshire). What is extremely difficult is to find this in a corner of Trafalgar Square. Prices are around the £ 3 pint (and yes, continental friends, that are 568 ml.). The atmosphere is a perfect piece of modern British life. Yes, Chandos has been somewhat a victim of its own success, so it gets very crowded.
Location: 29 St. Martin's Lane, Covent Garden.
LOCK 17 – The best alternative bar
The latest you should get close to the Lock Tavern, where you would find Frotándoos back with the likes of Florence and The Machine and Django Django. Conveniently in the upper gallery and a terrace overlooking the Regent's Canal, this bar offers a successful blend of indie pop music and reasonable prices (about £ 3 a pint or cubata). Admittedly, the bar itself is not as alternative, but houses the living Ding walls, which has hosted concerts by artists such as Foo Fighters, REM and The Strokes.
Location: 11 East / Middle Yard, Camden.
CALLOOH CALLAY – The best cocktail bar
If we do and look like Alice through the looking glass area that has become fashionable north east London, what do we find there? As such, the cocktail bar Callooh Callay, inspired by Lewis Carroll. Delightfully extravagant (and quoted by The Guardian as one of the best places to drink in the UK), this cocktail bar offers an interesting selection of drinks. The account, however, usually stings a bit.
Location: 65 Rivingdon Street, North-East London.
THE MAYFLOWER – The best English pub in London
Are you looking for best venues for good music in London with a typically British experience? Well here's our best advice: stay away from any establishment that has a sign on the door that says the "typical British pub" or "fish and chips sold". Instead, set off to the Mayflower, a traditional pub that has a floor on the River Thames. They serve real appetizing foods. You can in this place a "pie with mash" (salt cake with mashed potatoes) and "veggies and gravy" (vegetables with a sauce) for £ 10.95. A real winner.
Location: 117 Rotherhithe Street, South Bank.
QUEEN ELIZABETH ROOF GARDEN CAFE & BAR – The best overlooking bar
The Queen Elizabeth Hall is one of the largest best venues for good music in London. Last year, to mark the Festival of Britain, was redesigned thanks to the Eden project and became a delicate English garden. Prices are pretty standard, but the views over the typical skyline of London are spectacular.
Location: Belvedere Road, Southbank.