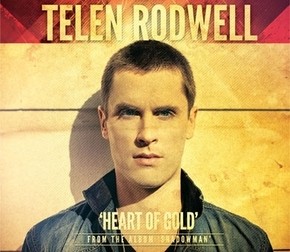 We take a look at some of the top independent artists in the USA and UK in association with Labelled Independent, the new music podcast. I think it's fair to say it's been an eclectic month of music here in the Labelled Independent cubbyhole, hollowed out of one of the Skope Magazine Towers' walls. As ever, we've taken on all comers to discover some of the top independent artists around at the moment from all over the world, and here are the artists that have caught our eye for various reasons. There's something for everyone here.
For heavy rock and metal fans, Bastard Jet release their new EP on February 26th, a release packed with vigour and a relentless nature that cannot fail to excite fans of pounding drums and screeching guitars. It's a release that definitely packs a punch, and while it's unlikely to convert fans of lighter genres, rock lovers will gobble it up. In fact, clocking in at over 20 minutes and comprising 7 blistering tracks, it's more of a mini-album than an EP, guaranteed value for money. http://bastardjet.bandcamp.com/
At completely the opposite end of the spectrum, two forthcoming pop singles have also caught our eye this month. Telen Rodwell's 'Heart of Gold' is a bright debut from the Australian singer songwriter, offering much promise from his forthcoming album Shadowman. This is top-level mainstream music, with excellent production and a catchy nature that will get and stay under your skin. Likewise, Maria Jordan's 'What You Gonna Do' shares many of the same ear-catching qualities, though with more of a country leaning. The acoustic chord pattern flows nicely, giving Jordan's tuneful vocal room to breathe and make a genuine impact. Both 'Heart of Gold' and 'What You Gonna Do' mark early career highlights for genuine up and coming pop contenders who retain an independent sensibility. We wish them both luck. http://www.facebook.com/telen.rodwell & http://www.mariajordan.com/
So, we've covered metal and pop — you can't say we don't work with a wide range of artists….On the indie side two further acts have got our attention for different reasons.
The Ambersons released their EP 'The Magnificent Ambersons' in late 2012, and have now started work on future projects to develop their sound. In the meantime, it's not hard to see why they've come so highly recommended by members of the BBC team — their four song EP is a polished gem, taking indie tropes and blending them with roots, country, and then electronica to really interesting effect. Each song has its own personality, but remains held together by the slick production and the common voice. Well worth your time. http://www.facebook.com/theambersons
Somewhat less polished, but still worth a listen, comes Tilman Hartley album 'To Basics'. In contrast to The Ambersons, this album is an altogether more thrown together affair, finding its charm not in faultless production but instead in a DIY nature and notable enthusiasm. There's a sense of humour to this record that often lacks in the industry these days. Some will be turned off by the ramshackle nature of this LP, but others will find depths worth exploring. http://tilmanhartley.com/
Last, but certainly not least, from the wilds of Wales come superb folk outfit Little Arrow. Following up EP 'Music, Masks & Poems', the group will release album 'Wild Wishes' in early March – and it is a treat. Sparse roots music at its best, Little Arrow take tiny, subtle touches and build something beautiful out of very little — a mixture of clean, male and female vocal, simple instrumentation — all of which can't fail to quietly demand your attention. Make sure you don't miss the album when it comes out — in fact, you can pre-order it on their Bandcamp. http://littlearrow.bandcamp.com/
Photo: Telen Rodwell
Steve Boniface – labelledindependent@hotmail.co.uk
Subscribe/listen via iTunes: http://bit.ly/labelledindyitunes
Homepage: http://labelledindependent.podbean.com