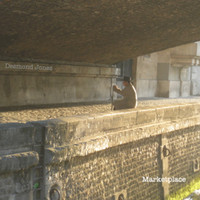 Desmond Jones is exactly what the music industry has been needing for quite some time. This 6 piece funky, jam band released their debut CD, "Marketplace", in January and hit the ground running.
It is a unique blend of funk, blues, ska and a few other genres mixed in; to create a vibe unlike anything heard before. There are long instrumental intros that throw you in a trance, then they slip in mild vocals that grab hold and will not let you go. They have mesmerizing harmonies that give each song that extra something which boosts the sound to an even higher level of expertise. If there was only one word used to describe Desmond Jones, it would have to be simply, fun. However, that word does not describe the sensationalism of the full package.
But, fun none the less, from beginning to the end; these guys pour their hearts and souls into entertaining the masses with up tempo, hard driving, in your face, you have no choice but to like it, kind of music. They take fearless liberties that send the melodies in wild directions then gracefully comes back to the middle, only to take you on yet another ride.
Lyrically they touch on some pretty serious issues in an amazingly satisfying way that you forget the seriousness that revolves around each word. They have an interesting use of prosody that is not common practice, however, it works.
Hat's off to Desmond Jones, their debut CD, "Marketplace", is worthy of your attention and will be making waves undoubtedly. It is music they should be very proud of and a perfect start to their climb to the top. Visit them online at: http://desmondjones.bandcamp.com/ and do not be left behind. Buy their music and join in on their journey to success. Then we can all say, "I knew them when….."
I rate this 5 out 5!
Rebecca Hosking – hoskingrebecca@gmail.com