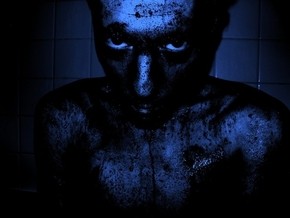 Electronic-Rock aficionado Blue Stahli has just released his debut music video, for the hit single "ULTRAnumb" and simultaneously introduces the world to his comical and twisted shenanigans. The wildly popular track has amassed millions of online plays and frequented several major Films & Movie Trailers.
[youtube mAxOulZm_Zg]
Be prepared for a blood-soaked trip of WTF-inducing crazy with murderous knife-wielding beauties, rock'n'roll, latex dance numbers, suburban chaos, hilarity, horrific bodypaint, lurid eroticism, and a mariachi interlude.