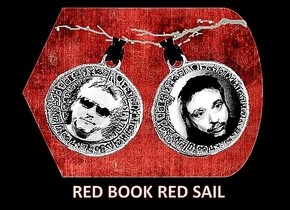 Cover Story: This project started as a speculative essay and sort of picked up some music and video collaborative energies as it rolled along. At times, some tongue is mastered into the final cheek. Kurt Cobain hovers about in ways that will become oddly apparent. This will not be everyone's cuppa tea. What's unanimity of opinion but the dull prize of political hacks and Nickelback fans?
MUSIC: 9 tracks to the 1970 Bowie album The Man Who Sold the World (covers). These are interspersed throughout the blog entries:
[youtube IAp0RHg3R2M]
We've also replicated the entire The Man Who Sold the World album. All nine tracks are interspersed hereabouts. Attempting cover songs, especially those of a musical icon of David Bowie's stature, is about as welcome to some as doodling in the margins of the family Bible. Some covers are a shameless trespass. So I can relate to a sense of affront. Those folks most revering of the original artist are often the harshest critics. Take away that core, rabid Bowie fan-base and it can be you, your house cat (nurturing sudden dreams of ferality) and the occasional befuddled cyber-trekker.
CLICK THE TITLE FOR PARTS 1 – 5:
Part 1 of 5: Over the Rainbow — Treading the Cavernous Arc of Dimension 7's Righteous Covenant
Part 2 of 5: Headlong Plunges Down Mineless Shafts
Part 3 of 5: Standing on the Stairs: MAYDAY, MAYDAY
Protected: Part 5 of 5: A Further Coda
By: Norman Ball – norman@normanball.com – http://normanball.com