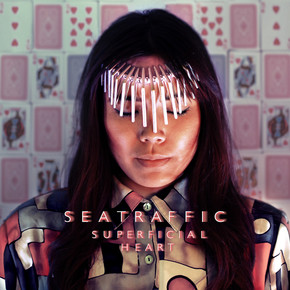 "Superficial Heart" is the first installment in the series of singles. It's an emotional piece about being confused and searching for clarity. For the song's visual component, the duo enlisted local artist Luigi Savino to create the artwork & friend Sean Kelly with video direction. The band is hosting a free download of "Superficial Heart" on their website: www.seatrafficsounds.com.
[youtube vJAVr88oqJw]
This year also brings a supporting spot with The Ruby Suns at Bottom of the Hill in February, their first trip to SXSW in March and a plan to tour this summer.