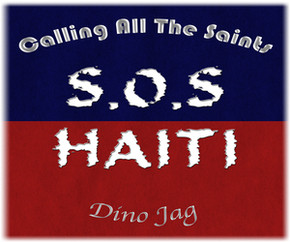 On January 12, 2010, the worst earthquake in over 200 years — 7.0 in magnitude — struck less than 10 miles from the Caribbean city of Port-au-Prince, Haiti. What followed was destruction unlike anything we had ever seen before. The quake only lasted a few seconds but still managed to kill around 300,000 people and leave 1.5 million without homes.
Now three years on there is still much more work to be done in providing sustainable living conditions for the many thousands of Haitians who still remain homeless and without the most basic of living conditions that many of us take for granted each and every day.
[youtube j2K54dWcqp0]
"Calling All The Saints" was released along with a video to help raise continued awareness for the ongoing support and aid needed by the people of Haiti.
Buying a copy of the "Calling All The Saints" and sharing the video with your friends is a simple way to help make sure that the people of Haiti are not forgotten.
SoundCloud:
http://soundcloud.com/houseofwow/calling-all-the-saints
Calling All The Saints is now available for sale under ReverbNation's "Music for Good" initiative whereby a minimum of 50% of all proceeds received will go directly to Oxfam America who are continuing to provide much needed support and aid to the people of Haiti.
Purchase your copy of the song now and show your continued support for Haiti:
www.reverbnation.com/musicforgood/purchase/8183189?source=profile
http://www.dinojag.com/home/595-calling-all-the-saints-haiti-earthquake