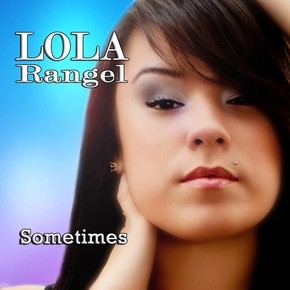 Radar Recordz has announced that it has signed one of the most powerful, soulful singing sensations that will have the music industry in an uproar. Radar Recordz is proud to announce the release of Lola Rangel Debut Single & Music Video, "Sometimes" produced by Tizone, available on iTunes.
MUSIC VIDEO "Sometimes":
[youtube LBRyJA6-auQ]
Lola Rangel was signed to Radar Recordz, after Platinum Producer Tizone, heard Lola sing over the phone. Tizone states: "When I heard Lola, I said whoever this girl is, she is going to be big, she got something and she doesn't even know what she got or can do with it". Lola flew from Texas to meet with Radar Recordz owners, and was signed to the label on the spot after hearing Lola sing in person.