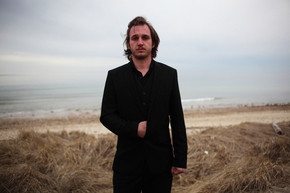 Singer-songwriter Willy Mason is excited to announce the release of his brand new Don't Stop Now EP on January 14. It gives a taste of what's to come from Mason's third studio album also due for release later next year. The EP will be released digitally and as a limited-run of five hundred 10" vinyl via Communion Records.
[youtube VxyD-0O-Z48]
Communion is the influential UK based record label founded by Ben Lovett (Mumford and Sons) and Kevin Jones (Bears Den). Communion's love and respect for Willy was cemented through Lovett touring with Mason – most recently on Mumford and Sons' latest Australian Tour – seeing the new songs take shape and evolve live. The label has been the early home to artists including Ben Howard, Michael Kiwanuka, Gotye and Daughter.