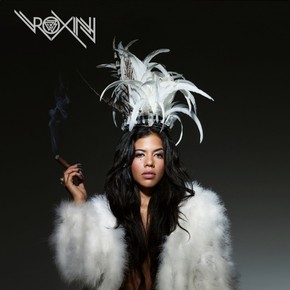 There's no denying the natural mystic evoked by her presence. Self- proclaimed spiritual gangster, Roxiny (pronounced Rox-E-n-E), defines her genre as 'Electronic-Pop', while carving a new path with lyrics seeped in magical realism, love, and lessons learned.
Roxiny's Soundcloud: http://www.soundcloud.com/roxiny
[youtube yjJSfYOA_yk]
While most artists feel they have arrived once signed to a major record label, for Dominican-born and internationally raised singer-songwriter, Roxiny, walking away from a coveted Sony deal was just the first step in staying true to her craft. "I never wanted to be a major label construct. I needed the time and space to grow into my most genuine self," she says. This time around, she is doing things her way.