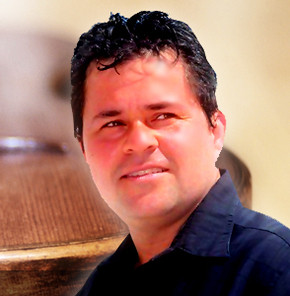 With the help of legendary Nashville producer Bob Bullock of "New West Productions   Inc."country singer/songwriter Al Brake is on his way to joining the ranks of country music greatness. This year, Al was nominated by The Indie Music Channel for two awards: Best Male Country Artist and Best Recording for the single "Hot Pink Lady". Without further ado, this is what he had to say.
DiGDuGDisaster: Congratulations on your nominations for Hot Pink Lady. How did that come about and what is The Indie Music Channel?
Al Brake: It is founded by Christopher Ewing and it is an independant artist music site where Christopher features independant artist and showcases the many talents of independant artist around the world. Christopher dropped me a line about a year ago shortly after Hot Pink Lady went to # 8 on the reverbnation Hot Country Chart. He invited me to join the Indie Music Channel and shortly after I entered my music through the Indie Music Channel and ultimately got the nominations.
[youtube 6HEdONEAFXU]
DiGDuGDisaster: Being from Alberta Canada, how did you end up working with Nashville producer Bob Bullock?
Al Brake: I started writing my own material in 2008 and in 2010 I started recording. I soon realized I wanted to go bigger and to do that I would need to work with a professional producer.   I knew of a few Canadian artists who worked with Bob and I took the plunge and sent him some of my material   at www.bobbullock.net to see if he would be interested in producing it for me.   He accepted and has worked with me throughout the entire album.   Bob has been a great coach, mentor and outstanding producer.   It has been a pleasure and the opportunity of a lifetime to meet and work with Bob Bullock.   Bob also knows what it takes to bring a   song to a whole new level.   He is also linked to some of the finest studio musicians that country music has to offer including my long time favorite guitarist Chris Leuzinger who I was honored to have him playing on my album.
DiGDuGDisaster: Your bio says you've been influenced by everyone from Kenny Chesney, Doc Walker, Tim McGraw, George Canyon and Uncle Kracker..   Is there an artist we'd be completely surprised to discover you were influenced by?   Say… the Ramones or AC/DC?
Al Brake: I like many genres of music and I happen to like AC/DC as well as Rod Stewart and Green Day.   I have to say George Strait is probably my favorite along with Vince Gill.   I have also had some influence by Waylon Jennings and Merle Haggard. As my Bio says on my website at www.albrake.com   I have many influences from my own family who were all musical.
DiGDuGDisaster: Being a family man, how does that affect your songwriting?   Does your family support your music?
Al Brake: Being a father of 4 helps bring inspiration and reflection on life.   My family supports me and the music.   My wife has supported me all the way.   I have 10 siblings who also are musical and they support me all the way as well.   I have heard them say many times that I am the one that has the passion for it!
DiGDuGDisaster: What do you love most about country music?
Al Brake: Its real!   For the most part it tells a story about life.   Most people can relate to many of the country songs they hear!   I have to admit I am partial to the sound of Country lead guitar.
DiGDuGDisaster: Do you have any travel or tour plans laid out to promote this album?
Al Brake: I am currently still performing around Alberta and I am working with Lauren Tutty Promotions on a radio campaign for my Album.   I performed this past summer back in Newfoundland for our St. Jude High reunion during "Come Home Year".   It was exciting to play for the home crowd.   I am also gaining fans through my web site www.albrake.com where folks can go to learn about Al Brake, and buy my music or merchandise.
DiGDuGDisaster:   Do you write all of your own material? Any covers you perform live?
Al Brake: I write all my own material.   I try to keep the lyrics fun and engage the listener.   Depending on the venue, I do perform cover songs as well, as most up and coming artists do!
DiGDuGDisaster: Have you noticed a difference in today's country music ala Taylor Swift, as opposed to country's heyday with Johnny Cash, Dolly Parton, Hank Williams and Lorretta Lynn? Where do you think country music is headed?
Al Brake: I have noticed a significant difference in today's country.   It seems to be more sensationalized then ever with the dawn of new technologies such as computer programming, digital downloading and social networking.   Artists reach fans and listeners almost instantly and build a base like never before.   There are so many artists and songs out there today that many great songs and music productions get overlooked just by the fact that it can be produced so quickly now in greater volumes.   There are just so many!
[youtube 5WgxNNG2BZw]
DiGDuGDisaster: What's your favorite song to perform live off the album?
Al Brake: I have two "Hot Pink Lady " and "It's Saturday Night"
DiGDuGDisaster: I always ask this in closing, but if you could give advice to a young artist who wants to do what you do, what would you tell him or her?
Al Brake: Learn the tools of networking! I have been playing and performing for many years and keeping up with technology is key!
If you're in the mood for some good 'ole country music, look no further than http://albrake.com.
Douglas Garnett – douglas.garnett@gmail.com – http://digdugdisaster.com