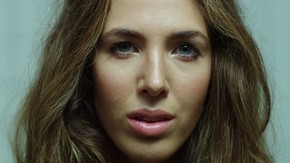 Melbourne Austraila has produced many of our favourite rock bands, from AC/DC, INXS, Silver Chair and Midnight Oil. Coincidentally, Big Love's debut is titled "Rockstar". However, Big Love has more in common with fellow dance artist like Sneaky Sound System than said bands and has stamped their own vibe into the ever popular and growing edm [electronic dance music] movement. So without further ado…
DiGDuGDisaster: EDM has exploded in the last few years, catapulting many dj's and producers into international stardom, are you surprised at the attention?
[vimeo 45484455]
Big Love:     Not at all, I've been into EDM (House Music) almost since it began and I think everyone involved always knew about its potential. Now with all the technology available its become very accessible for everyone, hence its rise in popularity. I still find it kinda funny though how the Dj has become like the lead singer / superstar.
DiGDuGDisaster: How has it affected Big Love? Are the audiences receptive to the movement the way it's been embraced across Europe?
Big Love: Its has defiantly helped Big Love a lot as it has allowed me to do tracks independently and then be able to put it out there and be heard by the masses. Audiences are defiantly receptive to it as they can now become more involved with the music and artists through things like social media etc.
DiGDuGDisaster: Can you tell us a little about your new single "Jump"?
Big Love: I tried to slow everything down and sound a little different. I think the piano gives it that melancholy sound and emotion whilst the dub-step beat still keeps it in the house genre. The video was shot by and up and coming director Dan Brophy and I think he has done an amazing job of trying to capture some raw emotion from an age group who is normally seen as always happy and carefree. The video has just been accepted on the MTV and VH1 networks not only in the US but in the UK also so we are expecting to get some decent exposure. If you haven't seen it then I suggest you do, its pure art.
DiGDuGDisaster: Do you perform live?
Big Love: Yes we have had a few residencies around town and if I am doing a Dj set we sometimes do a few live tracks during the set.
DiGDuGDisaster: Any tour plans to Europe or the US?
Big Love: No not at this stage, I am currently writing some new tracks and am looking to try out a few new singer/songwriters along with another cracking track from Melanie and if all goes well we may look to doing some tour stuff later next year.
DiGDuGDisaster: How has being a dj influenced your songwriting?
Big Love: Without a doubt it has influenced my writing. It helps a lot when you get to Dj around town as you get to know what music the punters are liking and not liking. I think it has been a massive part of what is Big Love's sound today.
DiGDuGDisaster: The production sounds huge and I also noticed some funky guitars played on the track "Take It On", do you play actual instruments on the record?
Big Love: Yes I do play on the tracks although now as we have become more experienced I find the overall result is much better if we get professional players in. So I basically play a guide track then get the right person in for an hour or so to record and let them put their spin on it.
DiGDuGDisaster: What inspired you to get into dance music in the first place?
Big Love: I was living in London and everyone was becoming a Dj. I was lucky enough to hang out with some guys who where mates with Smoking Beats who at the time where having a lot of success with their track Dreams.   I got to hang at the studio, they gave me a bunch of records, I bought some 1210s and the rest is history.
DiGDuGDisaster: Do you have any influences that might not be recognisable in your sound?
[youtube kc7cs7DgLYA]
Big Love: For sure I listen to a lot of different music styles. I was raised on country music by my parents and whilst growing up I listened to bands like Motley Crue and Metallica.   When I lived in London I got into a lot of indie stuff. All of these have played a part in my sound, no doubt about it and for the record Master of Puppets still rocks my world.
DiGDuGDisaster: What's in the future for Big Love fans and how can we find out more?
Big Love: As I mentioned we are currently auditioning new singers for an EP we are putting out next year. We are hoping to have a few different singers on this one and I promise it will be a little different again as I have just got hold of a bunch of new sound equipment to play with. You can stay up to date with the happenings via our FB page.
Make sure you check out Big Love for some big beat ear candy!
http://www.myspace.com/biglovemusic
http://www.facebook.com/pages/Big-Love-Music/135425456489618
Douglas Garnett – douglas.garnett@gmail.com – http://digdugdisaster.com