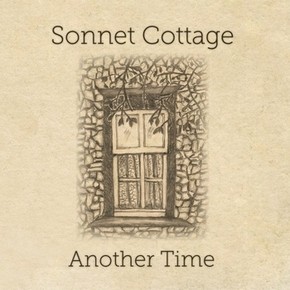 Virginian sisters Rachel and Torey Russell's ethereal voices conjure up the laid back sweetness of Norah Jones and Lisa Hannigan as they gently meander over the warm acoustic backdrops provided by the band's creative spearhead, Kent Heckaman.     Sonnet Cottage is a new project for Kent Heckaman who was waiting for just the right vocalists to collaborate with.   The simple arrangements fit like a glove with the angelic vocals of the two sisters.   The wait was well worth it.
"Most Unlikely" MP3:
Like Peter, Paul and Mary before them, this trio comes bearing a similar message of nature, deeper human conditions and winds of change.   Their first single, the pastoral charmer "Most Unlikely", transports the listener through its mysterious and whimsical atmosphere.   "New life will soon begin, much wiser than before, no more vanity" they sing on the groovy Latin tinged "Trail of the Wind", a perfect precession to the enchantingly nuanced ballad "Little Did I Know".   Other tracks, like the opener "Letting It All Go", feel akin to the organic nature of Sufjan Stevens' esteemed album Greetings from Michigan, embodying the magical feeling of being in a vaguely familiar, yet completely unique sonic landscape.