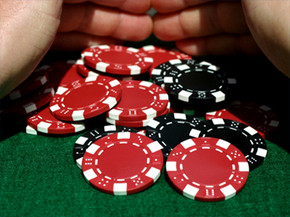 Millions of people from around the world take a trip to Las Vegas or other gambling destinations to play casino games every year, but the gambling action is just the tip of the iceberg as far as what Vegas offers to visitors. Gambling might have been the original seed that put Las Vegas on the map but the city has grown and evolved over time, with the Las Vegas Strip now not just hosting some of the world's largest casinos but also some of the finest restaurants, clubs, and shopping found anywhere in the world. Diversifying their revenue streams has been smart business for big casinos and it offers visitors a wide range of entertainment options.
Concerts have become a big staple of the entertainment scene in Vegas, with music on tap from regular performers as well as from visiting bands and musicians just in town for a few shows. Some performers have signed on with casinos to perform their signature shows week in and week out, with Celine Dion, Cher, and Garth Brooks just a few of the world-famous performers that you can catch at Caesars Palace and the Wynn. Other popular acts around town include Donnie and Marie, Rod Stewart, and Elton John (who plays a regular series of concert from time to time at Caesars).
You'll also be able to take in an assortment of music festivals and other big concerts throughout the year in Vegas, including the Electric Daisy Carnival festival as well as other big events. Traveling rock shows and hip hop concerts are also popular, with the likes of Jay-Z, Dre, and Nelly putting in regular performances throughout the year for huge Vegas crowds. If you're lucky you might just spot some singers and musicians at the blackjack tables as well, with Snoop Dogg, Dre, and Jay-Z all spotted from time to time trying their hand at the tables.
Poker is a popular pastime for many celebs in Vegas, especially during the annual World Series of Poker event held during the summer. Musicians and singers including French superstar Patrick Bruel, Sully Erna of Godsmack, and Scott Ian of Anthrax have all tested their skills at the World Series of Poker, with Nelly, Coolio, and Ja Rule also taking a seat in recent years.