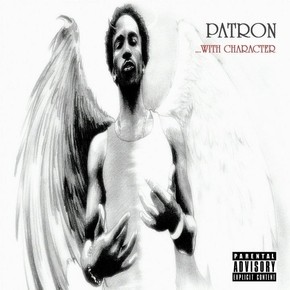 PATRON the DepthMC is a lyrical emcee, producer, multi-dimensional self taught pianist, composer and songwriter. His journey started at the age of 14 when he was doing research at John Hopkins hospital in Baltimore, MD – Patron's hometown. There was no doubt about his talent.
He studied to become a heart surgeon, broke 25 year old University record in hurdling with Olympic level talent, but he left it all behind to follow his passion for music.
The first instrument he fell in love was a saxophone that he became a master while still in school. After leaving the school he found himself in piano. He taught himself how to play piano and left his hometown to perform around the country as an independent pianist. After struggling on the streets he was forced to work three shifts a day to keep a roof over his head and still make music.
[youtube 7be2fhr4Drw nolink]
http://youtu.be/IakJbUGSMm4
Success came after writing and producing the song "The Glory" that was published by RIM music group for Olympic Programming in Sydney. He was able to quit his 3 jobs and focus on his first piano CD "Gifted Hands" This CD was playing all around the globe and gave him the opportunity to play at different places and concert halls throughout the globe. Later on, he released his second successful piano CD "Hands in Space" that gave him a record, distribution and promotion deal with High Horse records from Nashville, TN. His original compositions were featured for TV, film and commercial.