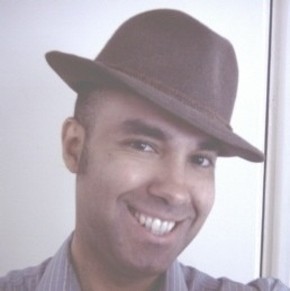 Sulio (Louis Batey) is from England.   To simply say he is multi-talented would be a gross understatement.   Sulio not only composes all of his own music and lyrics but also plays all the instruments on his recordings and sings in a variety of languages. He is the whole package and completely himself.   With his international flare, Sulio certainly is getting attention from an assortment of countries and genres.
 What got you interested in music?
 
I first became involved with performing music at the age of nine years old, when my parents bought me a Clarinet. I taught myself how to play the Clarinet by listening to my parents records, listening to Big Band Swing and Jazz, Rhythm & Blues, Latin and Soul Music. I would learn the melodies and solos by ear from the Vinyl records of my parent's record collection.
Buy: http://itunes.apple.com/us/artist/sulio/id343909100
Who were your musical influences?
 
As a child, my musical influences were and still are:   Classical Music, The famous Swing-Jazz clarinetists: Artie Shaw and Benny Goodman, The legendary Big Band leaders: Glenn Miller,Count Basie, Duke Ellington, The famous Mambo King Tito Puente, Soul and Motown,     Rhythm & Blues and Jazz legends: Louis Jordan and Louis Prima, and the 20th Century Icon Elvis Presley.
 
Tell us about your music education.
 
Initially, I learned to play the Clarinet as a child by ear, however, during my school years I learned Music Theory which involves reading and playing music, Music Harmony, Composition Classical Clarinet and I learned to play the Saxophone.   During my early teens, I was accepted as a Student for the London School Of Music, where I further developed my skills in Music Harmony and Music Composition.     A few years after I completed my college and University education, I saw some of my musical heroes perform 'Live' in concert such as Tito Puente,   Willie Colon, El Gran Combo De Puerto Rico and Los Van Van and I was inspired to form and lead my own Salsa and Latin-Jazz bands, playing in Nightcblubs and Wine Bars.
You perform in a variety of genres. Which is your favorite and how would you classify your music?
 
I grew up listening to my parents records, which consisted of mainly Big Band and Swing Jazz, Latin Music such as 1950's Mambo and 1940's/50's Rhythm & Blues, so these genres have always been my main genres of inspiration, however, as a Songwriter and my appreciation for all kinds of inspiring music, I also write and record all of my own original compositions in many genres such as: Latin-Jazz and Latin Disco-House, Latin-Pop, Salsa, Mambo, Son Montuno, Zouk-Love and Kizomba, Soul, R&B, Nu-Jazz and Chicago-Steppin'-Style Soul, Swing, Jive, Rhythm & Blues and Western Swing, Blues and Country. I am a Multi-Genre Songwriter.
You said you sing in different languages, which are your favorites and where you market them?
 
I sing in Spanish for my Latin-Pop, Latin Disco-House, Salsa, Mambo and Son Montuno compositions. I sing in French for my Zouk-Love and Kizomba compositions. I sing in Italian for some of my Swing/Jive compositions, however, I also like to compose lyrics in a bi-lingual style, to appeal to both English-Speaking as well as the language of the country my song is ethnically relevant to, creating an effective "cross-over" genre to appeal to many people world-wide. I market my songs on well-known and reputable on-line music websites such as "ReverbNation."
 
You also play instruments and write all your own music and lyrics? Tell us more.
 
I write all of my own original compositions in an interesting variety of genres, because I have to be diverse and flexible, as Song-Writing is my profession. I am influenced and inspired by all kinds of music and I do not limit myself to one genre when I am writing my songs. I like to perform all Lead-Backing Vocals and perform all of the musical instruments (including Saxophone and Flute) on my recorded compositions, as this gives me a great sense of musical achievement and gratification.
Do you have a CD or EP's. Where can fans find them?
 
You can buy and download some of my MP3 Singles on my music website profile page: ReverbNation: http://www.reverbnation.com/sulio (Genre: Funky Latin-Pop, Latin Disco-House, Mambo, Salsa, Son Montuno).
Any new projects in the works?
I am currently writing songs (Vocal and Instrumental) in different genres, for inclusion and placement in Films, TV, Radio, Adverts-Jingles Video Games, Multi-Media, or for other recording artists to perform and record.
What would you ideally like to be doing five years from now?
 
Doing what I have always enjoyed, writing and performing good music and also, increasing the number of my fans world-wide!
 
Sulio – http://reverbnation.com/sulio – "Miami Feeling" MP3
By: Diana Olson – diolson05@yahoo.com