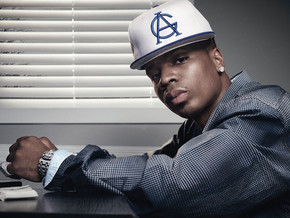 Big Gates/Slip-N-Slide/Atlantic recording artist Plies has joined the numerous public figures who have paid tribute to 17-year-old Trayvon Martin, with a YouTube video titled "We Are Trayvon." The track, which was produced by Filthy Beatz, was released via the Miami-native's YouTube page earlier this month, and is now available at all digital retailers.
The song is now available to purchase at Plies' official webstore:
What's more, 100% of the profits of single sales of "We Are Trayvon" will be donated to the Justice For Trayvon Martin Foundation. You can watch the video for "We Are Trayvon" here:
[youtube pbCehL-B32w nolink]
Plies hopes that the release of "We Are Trayvon," will contribute to the growth of the Justice For Trayvon Martin Foundation and other organizations that are dedicating their efforts to remove elements of judgment while uplifting young black men in the eyes of the general public, as well as assisting other families that are suffering from similar situations as the parents of Trayvon Martin.
www.pliesworld.com & http://www.justicetm.org
PHOTO CREDIT: PATRICK HOELCK