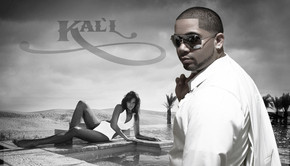 Kal'L is an R&B/Soul artist with a pop sound & feel. He was born in Bronx, NY in 1986, but was raised mostly in Milwaukee, WI. Though writing since the age of 12, it wasn't until 9 years later that he was inspired to take his passion for lyrics to the next level. He was at a concert where Marques Houston performed "Circle". The reaction the crowd had to him with the fact that so many people knew the words to the song and were singing along made Kal'L want to share his music with the world.
[youtube b2VeGoL4ypE]
Kal'L has a style of his own, "Storytelling" is what he calls it, and he wants to have his tales of love & pain touch the lives of many people. He wrote, recorded, printed, and distributed 2000 copies of his debut album, CHRONOLOGICAL. He released it on LEAP YEAR DAY 2008 and has been doing music every since.
"Senses": http://k003.kiwi6.com/hotlink/569t22hzt9/senses.mp3
There is no ONE single Kal'L is promoting for 2012. Instead, he has promised ONE NEW SONG EVERY TWO WEEKS for the whole year. He is also working on having a show EVERY 17th of the month. His first two shows of 2012 were on January 17th @ Nostalgia and February 17th @ Tha Spot, both in Milwaukee.