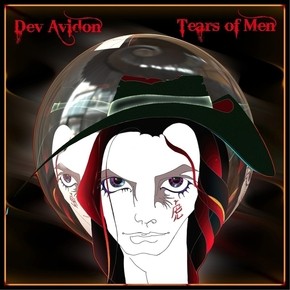 Dev is a jazz-rock fusion composer, singer, engineer and producer living and operating out of Bushwick, Brooklyn, and the front-man for the band he founded with brother and renowned pianist Ben Rosenblum, Wire Spoke Wheels. He regularly performs and records in the New York and Boston area, and has produced and engineered recordings for a wide range of artists, from Cashanova and Kings Legacy to Roy Assaf, as well as engineering his own work.
His latest release, Tears of Men, features an all-star lineup of musicians, with a core band of Roy Assaf, Karl Latham, Mark Egan and Oz Noy and guest performances by Keve Wilson, Mike Dease, Rubin Khodeli and many others.
"Lost Under The Sun" MP3:
Tears of Men has already garnered high praise, being called 'one of the ten best rock recordings of the last 50 years,' 'an immensely complex compositional achievement' and 'the most ground-breaking album since Dark Side of the Moon.' Tears of Men is available for purchase here in a wide range of formats, including CD, FLAC or MP3 download and limited edition HD Master USB Key. An extremely small run of 180 gram 2-LP Vinyl sets will be available in April.
Listen & Buy: http://devavidon.bandcamp.com/album/tears-of-men