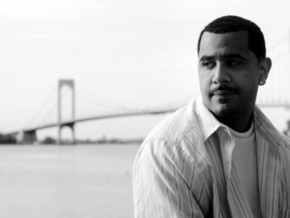 MY FATHER WAS ARRESTED WHEN I WAS FIVE YEARS OLD. MY GRANDFATHER COMMITTED SUICIED WHEN I WAS 6 YEARS OLD. WHEN I WAS 12 YEARS OLD MY MOTHER BECAME SICK AND WAS ADMITTED INTO THE HOSPITAL, TO EVENTUALLY STAY ON LIFE SUPPORT WITH A STATE OF PARTIAL BRAIN DAMAGE.
[youtube f0PsfRBSTbo nolink]
FROM THAT DAY I FOUND AN OUTLET IN MUSIC. I STARTED TO CHANNEL MY EMOTIONS AND FEELINGS IN EVERYTHING I WROTE.