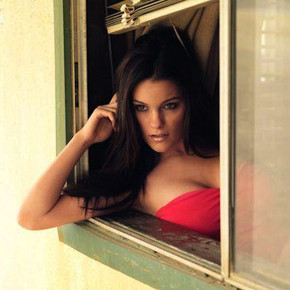 At only 19 years of age, Aleesia is a young woman who knows what she wants; and what she wants is to live her passion… to sing, to dance, to write songs… to become the consummate entertainer.
[youtube KcPBrvKmWsg nolink]
Aleesia's artistry and vocal abilities are immediately recognizable.   This talent, along with her endless energy, drive and determination, is what landed Aleesia on the radio charts with her first single, "Bubble Gum" in late 2009/early 2010. This pop, r&b flavoured single and video, received airplay on Top 40 radio in Canada, from coast to coast, and has since garnered her a steady stream of fans from around the globe (as evidenced through her YouTube hits, and her MySpace page).   Her second single and video, the pop/dance inspired, "Headlights" , has just been released and was an immediate add on many radio stations and video stations in Canada.   The video for this song, was filmed on location in El Dorado Canyon, Nevada, an 'old mining ghost town', where the imagery lent itself as an amazing backdrop to this anthemic, back beat driven song that makes you want to sing-along and drive for hours on end!