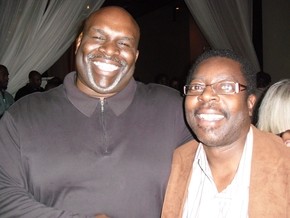 With all these "Occupy (fill in your favorite city)" missions that recently took place, I got to thinking of all the offensives that were launched over the years in order to make a difference. What I realized was that most, if not all of them utilized music in some form or another. So in order to show an example of music being used in a political context, here's an excerpt from the upcoming MUSICOLOGY release–what other noteworthy efforts can you dig up?Born on June 3rd, 1906, St. Louis' own Josephine Baker was a luminary for her many accomplishments, like being the first Black woman to star in a big-budget movie, first to integrate a major American concert venue, and first entertainer to take up residency in Paris, France. Incidentally, this diva also made significant contributions to the U.S. Civil Rights Movement, by being the only female speaker at the historic March on Washington in 1963. Working with organizations like the NAACP, Josephine set the pace by supporting just causes like freedom. Baker echoed the sentiments of many without a voice, as she stood next to Dr. Martin Luther King, Jr. After King was assassinated, his wife Coretta Scott King asked Baker to assume her husband's position as the head of the American Civil Rights Movement.
Baker inspired several generations of musicians because of her proactive stands on race and equality. When racism intensified on America's hot topics list, Baker chose not to perform for segregated audiences, thus compelling the integration of shows.   After a few bump-backs, Baker abandoned the hope of working things out in America due to racism, and defected to France in 1937. An accomplished dancer, entertainer and singer, Baker was born amidst shrouds of doubt as to what her original ethnicity was. Some say her father was a vaudeville drummer known as Eddie Carson, while others say he was a German whose family once employed Josephine's mother. Adding to the mystery, Baker's mother was supposedly adopted by Black and Native American ex-slaves.
Summarily speaking, Josephine Baker never let obstacles get in her way; they were all stepping stones to a larger picture, which is that music has and will always play a vital role in people's lives, including politics; just like it did in back in Biblical and African tribal times.
To know your future, study the past–maybe it will provide clues to ways positive movements like the "Occupy" missions that took place across the country can integrate more music-related activities on the agenda to get more people involved: and hopefully get their point across to the people who need to hear it. The example above is just one of many ongoing "efforts in effect" to help balance life's playing field. Tune in for additional thoughts in our next issue, and feel free to chime in with your own thoughts!  
PICK HITS:
PICTURE OF THE MONTH: ABOVE HEADER
DC of TAG TEAM with L.A. JACKSON
FAST FACT: DC was putting it down as a DJ long before he hit the front lines as half of the Tag Team with Steve Roll'n–they had a #1 single with "Whoomp! (There It Is)"–from there, DC went to work on movie soundtracks, and is now a dynamic voice talent! Need a hot voice for some cool sales, promotions or other initiative? Contact dcgottaeat@yahoo.com
MP3 OF THE MONTH:
"I LOVE HIP HOP" — LENNY GLOBAL          
www.reverbnation.com/lennyglobal
YOU TUBE VIDEO OF THE MONTH:
UNSUNG TRAILER: FULL FORCE
[youtube 3_rNyMDAvqs nolink]
By: LA Jackson – musicmon101@gmail.com