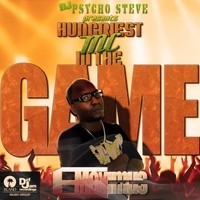 One of the most inspiring aspects of hip hop is that it seems to represent, in its best cases, true perseverance and hard won individuality. Independent hip hop is particularly fascinating because it's typically, and quite literally, "one man versus the world".   It gives us a glimpse of what's to come. After all, even Lil Wayne was independent at one time, creating major buzz with his mixtapes. Oakland rapper Emaximus throws his hat into hip hop ring with his new release "Mashin with a Passion". Inspired by rappers like Dr. Dre and Ice Cube, it's no surprise that a heavy old school influence is evident, and this is a good thing indeed.
"The Paper" MP3:
http://k003.kiwi6.com/hotlink/k7l3ror8ar/emax_thepaper.mp3
The main question, the bottom line for any rapper is; "How good is their flow?" Emaximus proves himself a talented rapper on "Mashin with a Passion", channelling flows similar to Black Thought, Ice Cube and 2Pac, albeit with independent production. His voice is forceful with a strong drawl, which suits gritty rap music just fine. "The Paper", which opens up with a heavy Rick Ross type beat and features a perfectly chosen Notorious B.I.G sample, is a good example of Emaximus's rapping skills — they're solid and they reflect an individual who is genuinely determined. You can feel it in his vocal delivery, and that gives some real authenticity to this release. Killer Mike had one of 2011's best rap releases, and Emaximus comes out of the gates with a similar drive on this track.
"Encore" starts off with a dissonant Public Enemy type beat and dirty guitars, and Emaximus is on the offense, delivering aggressive rhymes at a furious pace. The track is inspired, though the production value could be raised. A flow like this should be up front and with limited delay effects, and always over a pumping beat. "Freeze Frame" is better produced, and the samples are more akin to classic L.A hip hop. The vocals are clear as day, and the flow is strong. "Dial my Phone" sounds like a possible single for the release. With a catchy chorus, this is vintage rap and it's where the 2Pac influence shows the most. "Eargasmic Rhythm" is one of the best produced tracks on the album. It's both a slow burner and homage to sexual fantasy. Emaximus proves himself able to change his delivery according to the flow of the song and the lyrical themes.
"Shoot 4 The Stars" takes the classic Los Angeles vibe further with another catchy club track. The confidence is contagious, and the chorus is infectious. "Ripper" and "I Put My Life On It" are similar in that they show Emaximus's mean side as well as impressive skills, and yet they would both be greatly improved with better production.
Overall, "Mashin with a Passion" shows a talented rapper beginning to perfect his style, and proving himself ready for some recognition in the hip hop scene. The production flaws inherent here are acceptable given the mixtape format, although Emaximus is good enough that the world should also hear him on a well-produced, full length official release. Fans of both new school and old school rap should find tracks to enjoy here.