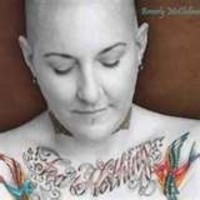 Beverly as a singer, songwriter, musician, delivers a country rock, sometimes bluesy, gut originated style of vocal treatment.   Her performance as a finalist on The Voice first brought her national attention.   This is her fifth release over the past 15 years, and successfully combines many vocal styles.   Guitarists Josh Sklair and Billy Vazquez join bassist Hutch Hutchinson, keyboardist Jimmy Pugh and drummer Tony Braunagal as the primary players on this disc.   David Z produced this effort.  
Love Will Find A Way Out is co-written and produced by Keb Mo, who also adds his guitar to the track.   Come To Me is a ballad, delivered in a style similar to the way Otis Redding or Sam Cooke would do it.   Well Wondered is a tune done in true Melissa Etheridge style.   Cant' Hide Me is a rocker that Beverly belts out like the best of them.   Ain't Me is a slower paced piece, done in a funky style.   I See Love
The main thing I come away with from this release is that Beverly can effectively cover virtually any style of music.   Torchy ballads, country rock, and of course blues, are all attacked head on here.     Beverly definitely has the range to cover the gambit.   Her voice can gain some rasp when needed, but is otherwise soft and easy on the ears.   The arrangements are extremely well done, due in part to all of the musicians also being producers.   Definitely different!  
By RME
[Rating: 3/5]