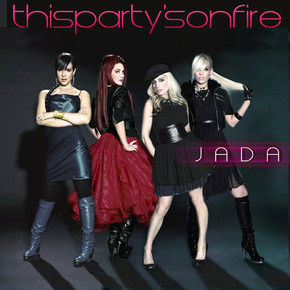 Jada, Boston's popular female vocal group, releases a new song and music video for their latest single, This Party's On Fire, available now on iTunes. Jada's new single follows on the heels of their two Universal Motown releases — "American Cowboy", produced by Akon and RedOne (Lady Gaga), and "Break Up Song", produced by Wayne Wilkins & Andrew Frampton (Britney Spears/Natasha Bedingfield).
[youtube F9Nzxz7VPyk nolink]
The music video for "This Party's On Fire" has been selected by Fuse TV for their Fuse On Demand Channel for the months of October and November and can be viewed on the Fuse TV official website.