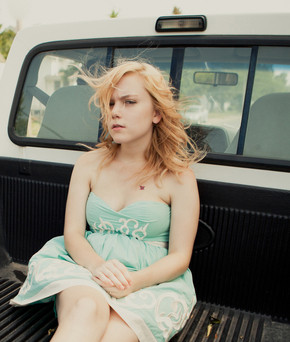 Blessed with a blast-it-to-the-back-of-the-room voice, the 21-year-old native of Columbus, OH combines country classicism with punk rock candor–sometimes within the same song.Lydia grew up on a farm in Coshocton OH, a small weird town with nothing to do but make music.   So she did, starting off by playing bass in her sister's band at age 14.
Lydia Loveless will be performing at TT the Bears on Thursday, October 6:
10 Brookline St.
Cambridge, MA
8:30 PM
$9
She cites Hank Sr, Hank III, Richard Hell, Charles Bukowski, Loretta Lynn, Britney Spears and Lydia's musically inclined family as her big inspirations. Yes, you read that right. Bukowski AND Spears.
"Change" MP3: