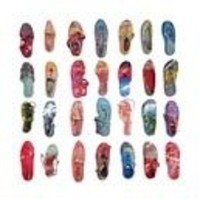 Get ready for a little Indie music bursting with Alternative, Pop and even Soul.   Zweng is their name and the group is primarily made up of: singer/songwriter Ryan Zweng and co-producer/keyboardist Jon Hakakian.   Drummer Steve Riley also makes his presence known on the new EP 'Notes From Needle, Vol. 1'.   This release features only three tracks but sometimes big things come in small packages.
'Notes From Needle, Vol. 1' comes three years after the Zweng debut release 'Silent Scream of Gulls'.   You would expect more material especially in a span of three years but I will tell you that each song stands out in a crowd.   Zweng goes from a more Pop-friendly sound on the last record to a more substance-heavy, soulful approach on this one.   These guys are ready to roll up their sleeves and get to work!
On the first track "Needle" Zweng seems to have come up with something that sounds retro & modern all at once.   Right out of the gates I'm really diggin' this band's style.   Next up is "Morning After" where you get a mellow jam, cool melody and just a really good song overall.   On the last number "City Something" Zweng is really digging deep vocally to bring you the goods.  
After hearing all three tracks I sense real musicianship, crisp 'n' catchy vocals and a sound & style that grabs your attention.   The three songs are a good start but I need to hear a lot more to be fully convinced that Zweng is for real.   'Notes From Needle, Vol. 1' has offered the listeners a great intro but now we just need a solid body and strong conclusion.  
By Jimmy Rae (jrae@skopemag.com)
[Rating: 3.5/5]