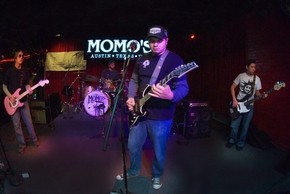 I do not have to tell Skope readers that most music lovers are partying & experiencing amazing music down in Austin, TX this week for SXSW. So I decided to feature a band from Austin by the name of Indofin. I must warn you this interview is no holds barred so hide the children. The fact that the music these guys make is so good that it makes it okay. Join us as we offer an MP3 of "Fingerfight" from the album '2X Broken' and check them live on March 18 in Austin at The Dorm Room. Let the SXSW festivities begin!
Stoli: Where are we talking from today and is Austin, TX getting ready for SXSW?
Albert, TJ Donny and Eric – Yes Austin TX, and yes this town is getting ready for SXSW.
Stoli: Do you have plans to attend/play SXSW and if so please let us know?
Albert: Yes, we're not officially a part of SXSW but we will be playing a show as part of the 12th Annual Texas Rockfest, going on downtown Austin as well next week, we'll be performing at the Dorm Room 422 6th St. Austin TX   on Friday Mar. 18 @ 7:15pm, totally free show.
Stoli: How has being Autsin based help you grow musically & within the industry?
TJ: None at all.
Albert: I'd almost agree, but we have met many good hardworking bands that deserve to make it.
Stoli: What is the meaning of "Indofin" in how it defines your band & sound?
Eric: Music.
TJ: Weed smoke.
Stoli: Were you three friends before the band and what inspired you to take your passion of music to a new level?
 
Albert: I answered an ad looking for a bass player years ago when we were all still young.   Eric left at one point before our first tour, and he just recently came back for our latest CD release. We've been friends since.
Stoli: I love your song "Honey". What is the background story for that song being composed?
       
TJ: Booze.
Eric: And your girl's puss.
Stoli: Bands like yours are able to merge genres and make it sound amazing. Was that your original intention or did it just happen?
Albert: We're just playing what we wanna play.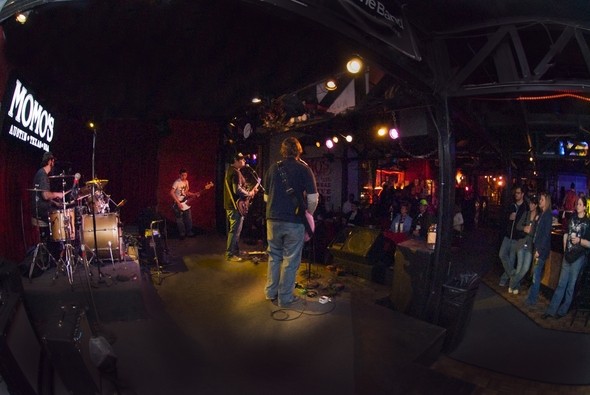 "Fingerfight" MP3: http://www.skopemag.com/audio/Fingerfight.mp3
Stoli: Who are two other bands that merge genres that you really enjoy & listen to?
Eric: Snow, & White Zombie
Albert: Streetlight manifesto, & sts9
Stoli: Is it okay that I enjoy your music best when I am outside with herbals & a Guinness?
TJ: Weed is illegal and morally wrong.
Eric: Wrong.
Albert: Do whatever you want, it sounds pretty good if you're sober too.
Stoli: Your album '2X Broken' came out last year. Where can we grab a copy and what are you most proud of that work?
Albert: Its available directly from our website, www.indofinmusic.com   or you can get it throug CDBaby Itunes, Amazon, and Enusic to name a few   You can link to all those places from our website.
Stoli: I like to live my life the way your music sounds, smooth & soulful. Any advice you can offer for people on the go 24/7 like me to chill out?
Albert: Don't piss off your family, you never know when you may need their help.
Stoli: Do you   think its cool to show up in an egg to the Grammy's like Lady Gaga or is that just hype?
Eric: Yes
TJ: F$%# you – Winning!
Stoli: What is coming up for Indofin and where can we follow you guys online?
Altert: Myspace, facebook, twitter, Itunes, Last FM, Jango, reverbnation, etc, you can reach all of them from our website   www.indofinmusic.com.