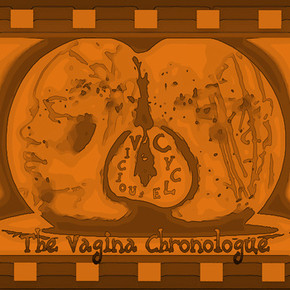 Best Friends and rap duo, Money Stax & Neeky Evero, have been coined as playful and fun but their work has set them apart as serious lyricists and artists.
Tell me about your childhood and how moving around influenced your music and life?
 
Neeky: Well being a military brat, I moved often as a child. When asked of my "childhood" I instantly think Germany and Louisiana which is where I was from the ages of 2-11. Its crazy my pops was into music heavily and he has been one of the largest influences of my musical career. I basically bumped whatever I heard him blastin in the living room, as a child. I remember being head over heals in love with Pink Floyd's "The Wall" in Germany…My dad had a collection of wax that towered over my five year old frame that would change the rest of my life. The Sugar Hill Gang, Kurtis Blow, Prince, The Commodores, The Isley Brothers, Anita Baker…  
 
Who were your first music inspirations?
 
Neeky: Of course Michael Jackson, Anita Baker, Prince, Queen Latifah, Tina Turner
Money: Black Thought, Redman, Nas, Eminem, Lauryn Hill
 
How did you two meet?
 
We met through a mutual emcee/friend while Money was hosting a local underground radio show, which she still hosts today, and is now the 2nd longest running hip-hop radio show in the world (Knowledge Dropped Lessons Taught w/ Easy Eddie D & M Slago on 89.3FM). With the scene and circle of   hip hop in DFW being so small at the time….we were bound to meet! We're a rarity, dope female emcees. The link up was inevitable.
[youtube slYHCcImKrU nolink]
Tell me about the music in Vagina Chronologue and what you want your listeners to get from it.   Also, where did the name Vicious Cycle and Vagina Chronologue come from?
 
The uncomfortably titled album "The Vagina Chronologue", received its name very early in the interim of the project. Insisting on using words that started with V & C to go along with our group name "Vicious Cycle" made it that much easier for us to fill in the blanks. Being jokesters, and the type of chicks that like to say things that make people 1) pay attention and 2) make the temperature rise a few degrees in the room. That coupled with the fact that we have one, Vagina seemed like the perfect word to use. Chronologue is one of the many words that we created. Stemming from the words "chronicles" and "dialogue" was birthed the VC term "Chronologue". Basically meaning a verbal and written account of historical facts exchanged between us, in chronological order. The music in the Vagina Chronologue is a dialog of our particualar journey through hip hop and reflects where we both were as individuals and as group, in our lives. Our chemistry is so unique within itself because we are so different. The album is full of   silly antics and lyrical word play that keeps its listners on the edge of their seats….The Vagina Chronologue is us….simply being us. When listeners hear the album I want them to walk away feelin like they have just experienced being in our pockets for the day…it's a sincere reflection of who we are and what we represent as musicians. Although "The Vagina Chronologue" a true account of our over a decade friendship as women, please do not be fooled, because the content, subject matter, and skill level far exceed the expectations of any femcees… thus making us loved by all sexes, ages, and races.
 
The name "Vicious Cycle" describes the dynamic of our relationship. Everything, all the way down to choosing beats   and flows for songs, we were on opposite ends with our ideas. It is our combined strengths that make the group Vicious Cycle so unique and refreshingly different. But the skill level that we each posses keep us both on our toes, lyrically.   To symbolize the opposing natures that make us what we are, Money designed microphone yin-yang tattoos that we both have on our arms.
 
What do you each bring to music that you feel is different and new?
 
Since Money Stax is from NJ, she brings an east coast vibe to the music. While Neeky Devero's flow and cadence are more southern and closer mimic a style from Oklahoma. Money is more stright forward and direct, while Devero loves to do word play and be more tricky with her delivery. We both posess a skill far greater than most male emcees in our lane, which instantly makes us the "hot topic" after any show or interview. And most importantly, our chemistry is impeccable. We have been best friends for over a decade, making this entire musical journey more like a vacation.   We have so much fun when we get together, and that comfort and playfullness definatelycomes through in our music. Withouut   our friendship being so tight, there wold be no Vicious Cycle.
 
What do you see yourself doing 5 years from now?
 
Thanks to women like Eternia, Nicki Minaj, and Rah Digga,   female emcees have been getting a lot of shine. Their continued success gives us very high expectations of our future in the music industry. Hopefully there is a little more room for VC somewhere in there.   In 5 years from now we see ourselves touring worldwide and maximizing our careers in the music business. Money Stax has a studio in her house and her own multi-media company (Money Multi-Media), which primarily focuses on graphic design and thermal CD/DVD printing & duplication. She is also a radio host and a VJ for MTV 3. Neeky Devero is a producer and a chef.   So either way, we are both stapled to the music business. We both believe our true calling is making music. And we have been emcees for so long, we feel that we are seasoned, prepared, and ready to take on whatever comes at us. Unfortunately, the music business is't all about talent… or we'd already be well known. Since a large part of "making it in the music business" is who you know and being at the right place at the right time, we recognize the possibility that we may never be heard on a global scale. So in case music doesn't work out, we are smart enough to have a business to fall back on.  
 
Tell me about your CDs and any projects in the works?  
 
Aside from the highly loved and respected "Vagina Chronologue" album ( ViciousCycle.bandcamp.com ), we are releasing an EP called Volume Control in March 2011. On March 7, 2011, our new single "Goosebumps" which is guaranteed to give you goosebumps, is available for free download now at VolumeControl.bandcamp.com
 
Other projects I am involved with:
My other project recently released called "Monopoly" with "Word Life" – www.Monopoly.bandcamp.com
My husband and I released an album called Mr. & Mrs. Spit – http://theco-op.bandcamp.com
Vicious Cycle's Blog: www.YouPeopleMustBeCrazy.com
Vicious Cycle EPK:   http://www.youpeoplemustbecrazy.com/wp-content/uploads/2011/01/vconesheet.html
Contact: itsaviciouscycle@gmail.com
 
By: Diana Olson – diolson05@yahoo.com