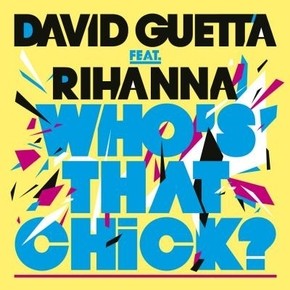 Grammy-award-winning DJ/Producer/Artist David Guetta's brand new Jonas Akerlund (Madonna, Lady GaGa, Pink) directed   video for his latest single "Who's That Chick?" featuring Rihanna premiered on Guetta's YouTube today.   "Who's That Chick?" which just hit #1 on the Billboard Club Chart is the latest smash from Guetta to hit the airwaves and is currently #37 on the Top 40 airplay charts and climbing.  
[youtube EAc4zHEDd7o nolink]
It follows Guetta's previous hits "When Love Takes Over" featuring Kelly Rowland, "Sexy Bitch" featuring Akon, "Gettin' Over You" with Chris Willis featuring Fergie and LMFAO and "Memories" featuring Kid Cudi, all from his 2009 breakthrough album One Love which has sold 3 million albums and 13 million singles world-wide.   Earlier this week Guetta released One More Love, a reissue of One Love which includes 8 of Guetta's biggest hits including "Who's That Chick?" for a low price.