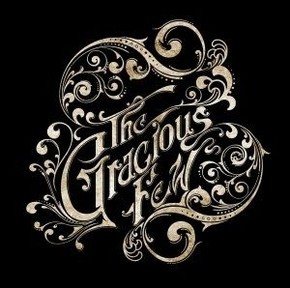 Although it is only Thursday, I will be starting my weekend today. So I wanted to go out with a bang and that is where my next guest comes in. I am so excited to have Chad Taylor of The Gracious Few. The Gracious Few is an American rock band featuring guitarist Chad Taylor, bassist Patrick Dahlheimer and drummer Chad Gracey from the band Live, along with lead vocalist Kevin Martin and guitarist Sean Hennesy from the band Candlebox. These guys have had a big 2010 with their self-titled debut album and they went on the "Honest Deal" tour and charged only $10 per ticket. If you are excited to read this interview, you should be!
Stoli: Where are we speaking from tonight & whats up for the weekend?
TGF: We are speaking from Council Bluffs Iowa where TGF is performing tonight. The weekend….going home on Sunday for 10 days…that's what's happening!
Stoli: How was packing your bags for the tour and what do you bring with you?
TGF: Packing my bags for touring is pretty easy for me after 20 years of doing it. I always bring a rain coat and something warm, running shoes, and my standard wardrobe of jeans and t-shirts
Stoli: How is it leaving family and friends for the tour?
TGF: Leaving the family is tough especially now since my wife and I have our first son. Friends….I just pick back up where I left off.
Stoli: Was it coincidence that members of Live & Candlebox came together to form the band or was that planned?
TGF: Forming the band was coincidence in the sense that CT, PD and I started writing songs together again and needed a singer. Kevin had wanted to work with CT in some way for many years so we called him up and loved it and brought Sean along.
Stoli: How are the fans different now compared to the 90's?
TGF: Fans are pretty much the same. They still love music and what we are doing!
Stoli: What is the meaning behind the name Gracious Few?
TGF: The name came to Kevin while we were sitting at a bar in Lancaster Pa. Our booking agent Jonathan Levine loves the Grateful Dead and the agency where he works, Paradigm, books the dead. We wanted a name that was like the Grateful dead in it's earthbound quality and something that says "hey, we are happy to be here for you people!"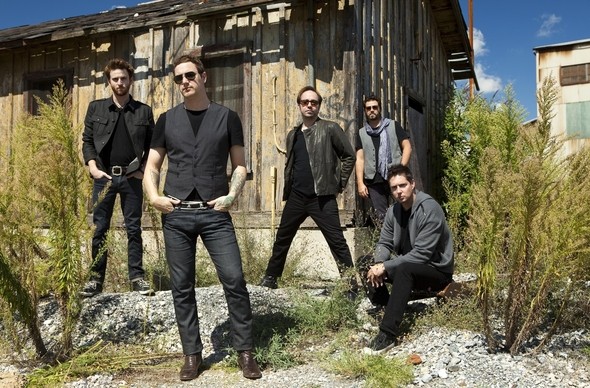 Stoli: What keeps the fire going to create a new band and start from scratch?
TGF: The fire keeps burning because we want to rock and love what we do!
Stoli: How much of your past music industry connections are you still using for the current band?
TGF: We are using a LOT of our past music business contacts. They come in handy
Stoli: You guys have a great song called, "Honest Man." How do you feel about the current unemployment crisis?
TGF: The current unemployment crisis is bad for sure. That is one of the reason we reduced our ticket prices to $10 for the "Honest Deal" on our current tour. We know a lot of people are hurting and music can be an escape for a bit. We wanted our shows to be accessible to all!
Stoli: What label are you on and at your level do you need a label?
TGF: We have started our own label, Questionable Entertainment. We have struck distribution deals in US, Canada and Europe to date. EMI is our distributor in the US and they are working our single "Appetite" at rock radio. Labels are for sure still important for getting songs on radio but we wanted a lot more control over how things are done at the label level so that's why we started our own.
Stoli: What is coming up for Gracious Few?
TGF: What's coming up for TGF? Tour, tour, tour!!