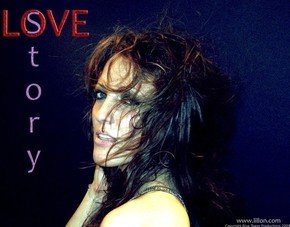 The Epic Adventures of L'illon The Warrior Angel Revealed in her World Premiere Video for "Love Story."
The groundbreaking artist known as L'illon is back with a thrilling animated video premiering right here on Skope!   This singer/songwriter hailing from the nation's capital has created an exciting world where fantasy meets reality.   In the new video for "Love Story", you will experience a nonstop rollercoaster ride full of intrigue, adventure and of course some endless love.  
 
Besides a cool name and an even cooler video on tap, L'illon goes for gold with her own brand of music called 'Lucid Pop'.   This multi-dimensional diva combines elements of pop, classical & world and juices it up a bit with hip-swaying, dance music.   You will get to witness first hand the first ever computer-generated image of the Angel Warrior herself thrown into action.   "Love Story" offers the audience a wonderful array of characters plus a story line that will captivate your imagination beyond your wildest dreams!   Enter a world full of mystique & wonder that will hold your attention from beginning to end.   You will literally not be able to take your eyes off this magical place that is Land of the L'illon.
[youtube -c5qmKZGe8I nolink]
I'm here to tell you that the animated L'illon is just as sultry & seductive as the real version.   Musically & emotionally, the D.C. artist really brings to life this character on screen that is L'illon the 'Lucid Pop', Dance-crazed Princess in all its glory.   From the moment you push play and witness this mesmerizing production, you will have to watch it over and over again.   This epic "Love Story" is so visually appealing & stimulating that you will just be left in sheer amazement after it's all said and done.   Not to mention, there are some killer hot dance moves in the video that could catch on like wild fire.  
This creative force, L'illon, has an automatic hit in the bag with her brand new project.   Get ready for "Love Story" to make big headlines in the music world as the next big video sensation.   The Angelic Warrior herself said that "from day one I envisioned that the song "Love Story" (first track on the album Warrior Angel) would be animated."   Her wish and her vision have come true as the tale of L'illon's "Love Story" is NOW PLAYING for ALL AGES to enjoy.  
Sit back, relax and take in this picture that could easily become a Dance-Adventure video game for the Wii perhaps.   We have a revolutionary artist with an innovative & breakthrough video performance, so why not introduce a Dance-Adventure game next!   I'll end with a fitting quote from Def Jam Records VP A&R, Lenny S-"I definitely understand what you're trying to do….you show diversity that many aren't doing….Hot Vibe. "  
 
For more info, SKOPE out www.lillon.com.  
 
By Jimmy Rae (jrae@skopemag.com)