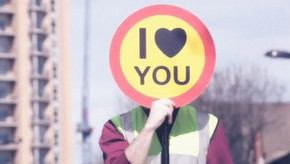 Hot Chip drummer and glitch-troubadour Rob Smoughton aka Grovesnor has debuted a heart-breaking and comical new video for the single "Dan," off his recently released debut Soft Return on Lo Recordings.
Directed by Adam Watson, the video plays out the story of "Dan," in which Grovesnor, Smoughton's self-described "anti-hero" alter-ego, attempts to sabotage his bassist Dan's relationship in hopes of snatching his fiancé. Does he get the girl in the end?
Grovesnor – Dan from Lo+LOAF TV on Vimeo.